Providing the potential to forge new business relationships and share new insights
LETTER FROM THE PRESIDENT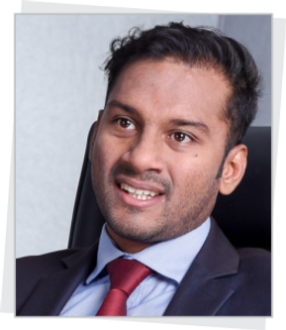 Dear Member,
The South African Chamber of Commerce in Mauritius serves as the collective voice of South African investment into Mauritius by our members, partners, and affiliates. Our goal is to promote and facilitate investment, trade, and other business exchanges for the mutual benefit of South Africa, Mauritius, and the people thereof. We are an open chamber, we embrace diversity and welcome members from Mauritius, South Africa or any other countries who resonate with the ethos of the chamber and will benefit from the Chamber's goals. Our goals are established on the foundation values of ethical sustainable development of our people and the planet that allows us to live.
Successful businesses today thrive on access to key information, strong business networks and the ability to adapt effectively to rapidly changing circumstances. We aim to support our members in achieving this.
Our goals:
Organize events for our members to meet and discuss issues pertinent to their interests in Mauritius and South Africa,

Collectively represent key issues for our members before the government and other relevant authorities,

Promote and recognize the valuable contribution of our members to the economy,

Advocate for the best interests of Mauritius and South Africa as an investment opportunity and trading partner,

Actively monitor legislation and policies that affect our members in Mauritius and provide commentary and guidance to authorities on behalf of our members,

Provide information on important business issues to enhance our members' decision making,

Provide networking opportunities for our members with members of our own chamber, other chambers, as well as key Mauritius decision-makers and leaders of industry and government.

Promote the role of Mauritius as a regional hub and the destination of choice for the establishment of investment opportunities into the African continent

Promote, encourage, and facilitate trade, services and investment between South Africa and Mauritius and vice versa

Promote and facilitate the integration of businesses owned/managed by South Africans in Mauritius with the wider Mauritian business community
Through the support of our Patrons, Event Sponsors and Strategic Partners, the Chamber hosts regular business presentations and social events. Our members also benefit from special discounts offered by our Affinity Partners.
I look forward to serving all members of the Chamber and to hearing any ideas you may have to improve what the Chamber offers you. We all have a common goal to make Mauritius an attractive country to do business in together.
Yours Sincerely,
BILAL ADAM
The Chamber's Constitution
Click below to download the Chamber's Constitution and the Certificate of Registration.
The Chamber's Annual Reports
View copies of our Annual Reports and get valuable insights on the Chamber's statistics:
CEO, Stewards Investment Capital
Shawn Thompson
Vice President
Director, The Business Zone
Senior Partner, Bakertilly
Richard Robinson
Vice Treasurer
Managing Director, AssetHouse Ltd and International Assurance Limited PCC
Parveen Mactoom
Secretary
Manager, Sabre Indian Ocean Islands & Mozambique
Kim Wightman
Chamber Manager
Project and Event Management Consultant
John McIlraith
Founder Member
Chairman, Inter-Ocean Holdings Limited
Gael Duchenne
Gael Duchenne
Founding Member and Managing Director at Sanlam Trustees International
Director at Sanlam Private Wealth
Grant Parsons
Board Member
Chief Executive Officer at Investec Bank Mauritius Ltd
Priscilla Balgobin-Bhoyrul
Board Member
Senior Partner Dentons (Mauritius) LLP/ President Bar Council (Mauritius)
Lara Abbott-Vaudin
Board Member
COO Investec Bank Mauritius at Investec Bank Mauritius