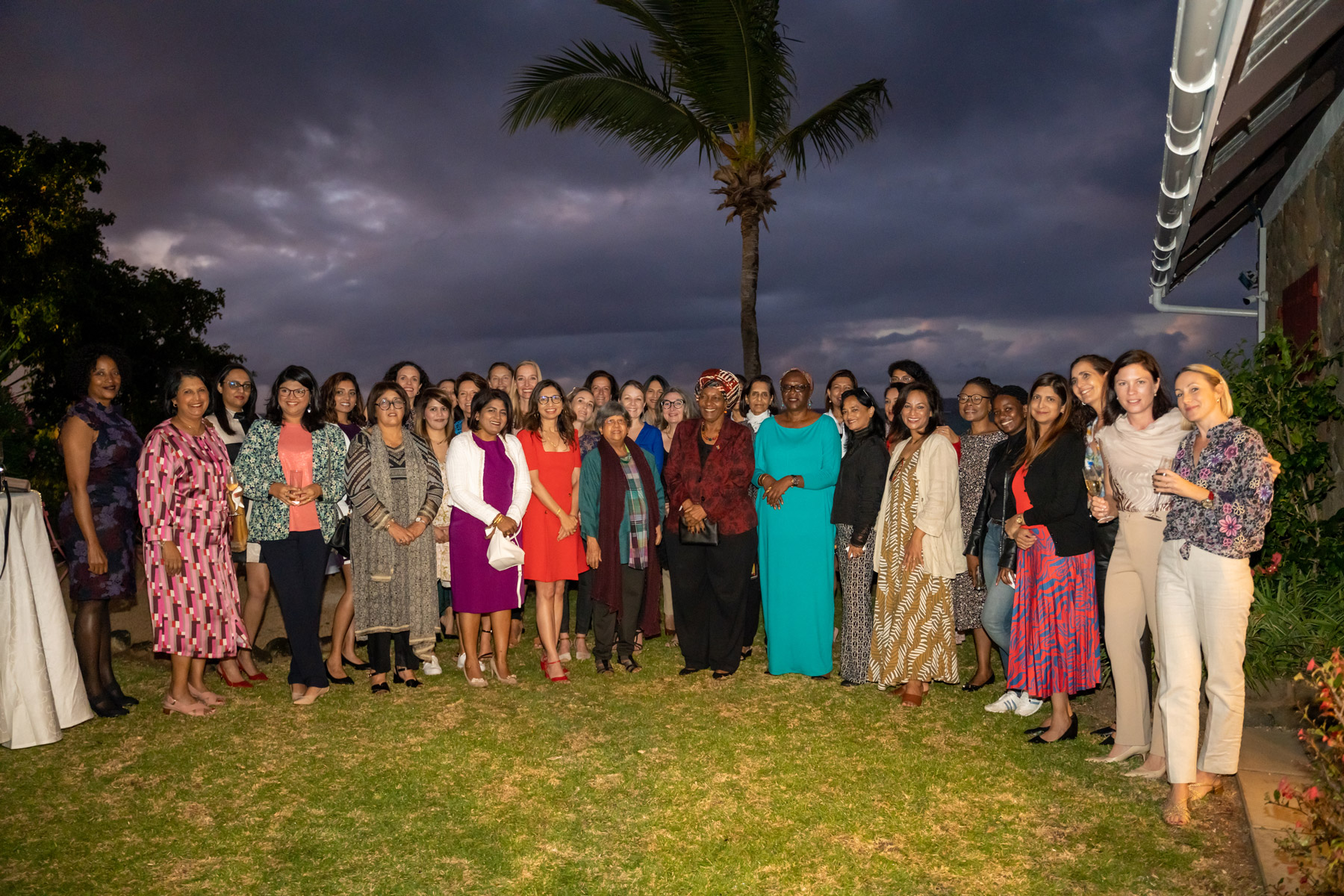 In a picturesque setting that perfectly mirrored the strength and beauty of the women it celebrated, the Women on South African Women's Day event held at Denton House on August 9, 2023, was a resounding success. The event, organized by Dentons legal firm, brought together a dynamic community of women to commemorate the indomitable spirit of South African women.
The charm of Denton House added an extra layer of magic to the evening. The venue's serene ambiance and exquisite surroundings provided the ideal backdrop for an event dedicated to honoring the achievements and contributions of women. As the sun set over the horizon, the atmosphere was infused with a sense of camaraderie and empowerment.
The highlight of the event was the distinguished presence of Her Excellency Dr. Hlamalani Nelly Manzini, the High Commissioner of the Republic of South Africa in Mauritius. Her participation elevated the evening, symbolizing the shared values and aspirations between the two nations. Her Excellency's address inspired all attendees, reinforcing the importance of unity, progress, and mutual support.
At the heart of this successful event were the organizers and hosts, Dentons legal firm. Their commitment to promoting empowerment and fostering a platform for women's voices to be heard was evident in every detail. Priscilla Balgobin-Bhoyrul, Senior Partner at Dentons, stood at the forefront of this endeavor. Her dedication to women's causes and her leadership within the legal community are exemplary. 
The event was marked by an atmosphere of joy and camaraderie. Attendees were visibly thrilled, engaging in meaningful conversations, sharing stories, and forging connections that transcended the event itself. The palpable positivity in the air underscored the impact of such gatherings in fostering solidarity among women from various walks of life.
As the event drew to a close, it left an enduring impression on everyone who attended. The Women on South African Women's Day celebration at Denton House served as a reminder that when women come together, incredible things happen. The event's success was not only a testament to the dedication of its organizers but also to the unbreakable spirit of women who continue to push boundaries, uplift each other, and create a brighter future.
With heartfelt gratitude to all who contributed and participated, we look forward to future events that will continue to celebrate the strength and achievements of women everywhere.